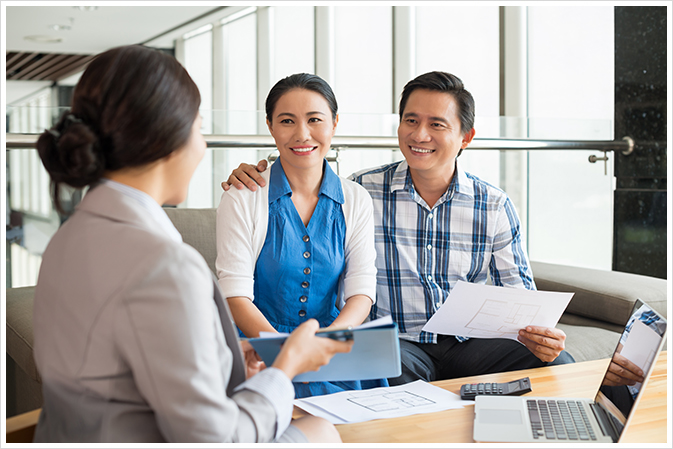 Traditionally, when home buyers wanted a mortgage, they approached their bank. It was a familiar setting, the bank already had their information and they also allowed customers to consolidate services with an existing provider. In the last five years, an increasing number of mortgages are being handled through a mortgage broker. Industry experts forecast that this will be the preferred option for more people in times to come.
A 2012 survey by Canada Mortgage and Housing Corporation (CMHC) shows:
27 percent of all mortgage origination were handled through mortgage brokers. This showed a 4 percentage points increase over the previous year.
In 2012, 48% of Canadian first-time home buyers applied for their mortgage through a broker.
Due to the potential of earning greater savings, more buyers are inclined to use the services of mortgage brokers.
Comparing Banks Versus Mortgage Brokers
If you have tried to get a mortgage directly from your bank recently, you know you may have to wait long even to make an appointment. Why does it take so long? All mortgage sales now need to be consulted, so bank staff is no longer allowed to provide home loans without thoroughly assessing prospective clients.
Banks are acknowledging the changing facet of mortgage lending. Earlier they had almost nothing to do with brokers, but now the situation has changed. Many big banks also sell their mortgage products through trusted brokerages.
Making a bad mortgage decision can cost you hundreds or thousands of dollars. The fine print is a problem for many clients – there are myriads of additional fees and charges when it comes to a mortgage, so it is very easy to fall in the trap. This is one important reason working with a dependable mortgage broker makes sense.
How Mortgage Brokers Finance Mortgages
A mortgage broker analyzes the market for a product that will suit your specific needs at your specified terms and rates.
The broker will let you know what your options are and make sure there aren't any potential problems before going to the bank. The broker will also make sure that your expectations correspond to the reality of the mortgage market.
The broker charges a final fee based on the amount of the mortgage.
Pros and Cons of Both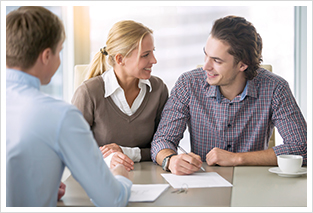 Direct lenders like commercial banks offer the benefit of resolving any issues that may arise directly. The mortgage broker may not be able to resolve all the issues that the lender might have, so communicating with the lender directly may be required.
Going through the bank or building society directly may sometimes be faster than using a broker. The bank could offer you the best rates for being a valuable and loyal customer if you have several accounts.
On the other hand, a mortgage broker in Aurora and Newmarket can shop around and get multiple quotes from different lenders on your behalf. You only need to speak to your broker to find out what your choices are instead of applying to each lender separately.
When you entrust Mortgage Alliance Accumetrix with your mortgage needs, we give you access to over 30 lenders to help secure the financing that works best for you. Your choice of lender options includes banks, credit unions, private and securitized lenders, investment companies, trusts, and more.
Call us toll free at (877) 366-3487 to inquire about our mortgage services or contact us online to schedule an appointment with a mortgage broker.