Second Mortgages
Consider the Accumulated Equity in Your Home When You Need to Borrow Money
All too often, when people need money, they can make decisions that are based on limited information and on short notice as well. One of the easiest ways to access money, provided that a homeowner has established some equity in their home by paying off part of their mortgage and/or through an increase in the value of the property, a viable option may be to refinance your existing mortgage or to apply for a second mortgage.


By refinancing your existing mortgage, you are able to renegotiate all of the terms of the mortgage, including its amount, term, interest rate, payment frequency, and amortization.  Oftentimes, there would be a penalty to get out of that original first mortgage; therefore, you should speak to a Mortgage Alliance Accumetrix professional broker, to determine whether this is the most reasonable/logical action. 
Alternatively, you could apply for a second mortgage, which allows you to borrow money from the accumulated equity in your home without the need to refinance your current mortgage.  This method offers the path of least resistance when you need/want to borrow money (the money is basically already available); the interest rate is generally higher than with other types of loans though, since income requirements to qualify for this mortgage are more flexible.
There can be several reasons for considering a second mortgage; some of these include:
Debt consolidation
Home improvements
College/university tuition
Financing a small business
Acquiring a second property
While it can be quite tempting to access a large sum of money through a second mortgage on your home, it would be highly advisable to consult with a mortgage professional, like the brokers at Mortgage Alliance Accumetrix, before making such a significant commitment.
Based on a comprehensive level of understanding and expertise in this field, our Mortgage Alliance Accumetrix brokers will advise on the viability of a second mortgage relative to:
The amount of money needed
The intended use of that money
The amount of equity in your home
Holding a Second Mortgage Can also be an Investment Opportunity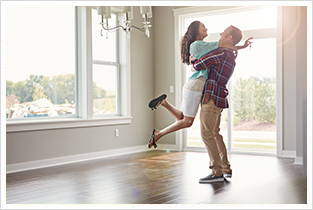 With respect to second mortgages, homeowners are not limited to only being the borrowers.  There are opportunities whereby you would hold a second mortgage for a buyer who cannot obtain/borrow the full amount of the purchase price.
If this is feasible within your financial situation, there are a number of advantages to acting as a lender in such circumstances:
It offers a great return on investment
This can improve your current cash flow, by creating a stream of deposits
Your money is secured by real estate
Typically short term investment
As with any investment there is an element of risk involved, albeit relatively low, when one holds a second mortgage for another party.  Consulting with a mortgage professional from Mortgage Alliance Accumetrix will help to clarify the advantages and potential risks in taking on this investment opportunity and determining whether it is an option to pursue in your particular situation.
For more information on second mortgages, either as a borrower or an investor, call the mortgage professionals at Mortgage Alliance Accumetrix today at 905-780-0908 or contact us to request a no-obligation consultation.