Pre-Approvals/Purchases
Mortgage Pre-Approval is an Important First Step to Buying a Home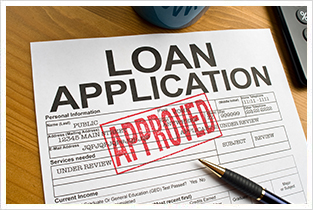 Throughout your lifetime, there may be no greater financial decision than the purchase of a home.  In addition to the excitement and pleasures associated with pride of ownership, this is a decision that will also impact your disposable income, financial decisions, investments, and family/lifestyle choices for many years.
For a majority of homebuyers, moving forward with such a significant financial decision will also include applying and receiving approval for a mortgage.  Unfortunately for some, hopes of purchasing their dream home have been derailed because their mortgage application was declined; in many of these cases, the basic stumbling block was not having an awareness of their price range or limit before looking to buy a home.
To avoid these situations, and this disappointment, it is highly recommended that potential homebuyers obtain a mortgage pre-approval; this can be attained through the guidance and support of experienced brokers such as the team from Mortgage Alliance Accumetrix.
Improve Cash Flow to Strengthen Your Application for a Mortgage Pre-Approval
A mortgage pre-approval determines the mortgage amount for which you are qualified; it is a critical component to the home buying process, offering several advantages to potential homebuyers – these include:
Clearly defines how much you can afford
Establishes the price range for your search
Sets your maximum purchase price for a home
Helps you save time and reduces the uncertainties
Allows you to make a stronger, more confident offer
Permits you to be more competitive in a sellers' market
Protection against interest rate hikes while house-hunting
Collaborating with the experts at Mortgage Alliance Accumetrix to obtain your mortgage pre-approval can help in identifying some factors within your current debt load that may be affecting your cash flow and therefore your ability to borrow a larger amount or in essence, preventing you from buying a larger home.


Such factors might consist of:
Possible changes in employment or income
The status of your credit cards or other loans
Percentage of income allocated to entertainment
Guarantees or co-signing loans for family members
Future debt i.e.: any deferred-payment agreements
Mortgage Alliance Accumetrix will complete a thorough review of your financial situation, now and into the future, in an effort to develop the most complete and accurate information possible; this in turn will provide a basis for making any adjustments necessary to improve your cash flow and strengthen your position when applying for your mortgage pre-approval.
Looking to purchase a home?  A mortgage pre-approval will allow you to focus your search in an affordable price range and make a stronger and more confident offer on the home that you want.  Call Mortgage Alliance Accumetrix today at 905-780-0908 or contact us to learn more about how we can help you with the mortgage pre-approval process.