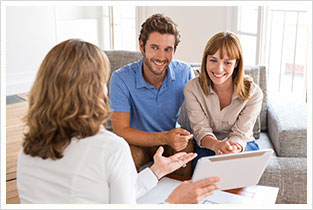 Are you looking to purchase a home or an investment property? You will need to be aware of the recent changes to the mortgage home loan rules. New measures have been implemented by the federal government to ensure that home buyers will still be able to make loan payments if interest rates rise. This change could impact the amount you qualify to receive. The team of experienced mortgage professionals at Mortgage Alliance Accumetrix has provided an overview of the four main changes to help you understand the new "stress test" regulations.
As of October 17, 2016 all insured mortgage applications will be underwritten using the Bank of Canada's Mortgage Qualifying Rate (MQR). The current MQR is 4.64% which is almost double the rate most mortgages are being offered at today.

Mortgage insurance is typically required for high ratio home loans where homebuyers make a down payment of at least 5% but less than 20% of the purchase price. In Canada, this insurance is backed by the federal government through the Canada Mortgage and Housing Corporation (CMHC). The insurance is sold by the CMHC and two private insurers, Genworth Financial Mortgage Insurance Company Canada and Canada Guaranty Mortgage Insurance Company.

Since November 30, 2016, qualifications for low ratio mortgages have also changed. The stress test has been expanded to include 'any' insured mortgage, not just the high ratio home loans. This means borrowers with more than 20% down payment, seeking an insured mortgage from a lender, will also have to pass the stress test. Previously this type of buyer was not scrutinized.

Four new qualifications criteria have also been added for these low ratio insured mortgage home loans. They are:

The mortgage's amortization period must be 25 years or less
The purchase price should be less than $1 million
The property must be owner-occupied and
The buyer must have a credit score of 600 or more

Third important aspect of the stress test is that a home buyer should be spending no more than 35% of income on home-carrying costs which includes mortgage payments, utilities, and taxes. The spending limit can go up to 39% for buyers with a credit score of 680 and above.
The fourth critical change to make note of is that your Total Debt Service Ratio (TDS) must not exceed 42%. TDS is the percentage of gross annual income required to cover payments associated with housing and all other debts and obligations, such as car loans and credit cards. TDS can go up to 44% for buyers with a credit score of 680 and above.
Need to know how much you will qualify for under the new mortgage rules? We can help!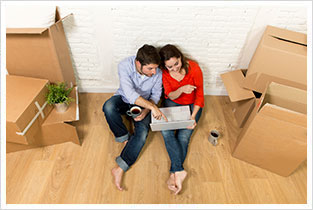 From first-time mortgage home loans to mortgage renewals and refinancing, our team at Mortgage Alliance Accumetrix is committed to helping you achieve your goals. Individuals and families in the York Region including New Market and Aurora rely on our experience to successfully navigate the home loan process. By providing you with all the information you need and educating you about your options, we help you make informed decisions about one of the most important purchases in your life. We are here to answer your questions and assist you in making the correct choice.
As a trusted brokerage offering a range of mortgage services, we have access to over 30 lenders. This includes banks, insurance companies, credit unions, investment companies, trust companies, and private and securitized lenders. You will enjoy the maximum flexibility in obtaining the right mortgage for your needs and budget. Our employees are fluent in several languages, including English, Arabic, Spanish, French and Italian to better serve our diverse clientele.
When you come to Mortgage Alliance Accumetrix — we get to know you, your plan, and your goals to lead you to the ideal mortgage home loan.
Call 416-639-0725 to inquire about our services or contact us online to schedule an appointment and learn more about the new mortgage home loan rules.