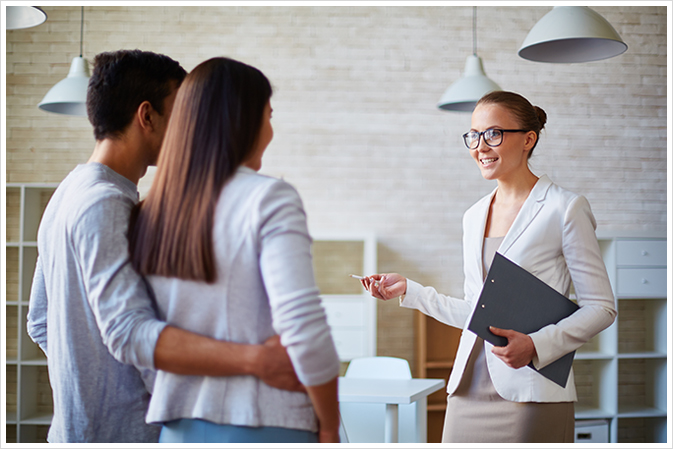 Are you in the process of seeking pre-approval for a first home buyer mortgage? You are probably wondering whether a variable rate is better than a fixed-rate. It is an age-old debate that typically resurfaces whether interest rates change frequently or when they remain stable. To make the right choice, it is important to understand the two types of first home buyers' mortgages. The team of experienced mortgage professionals at Mortgage Alliance Accumetrix has provided an overview of the main differences to help you understand both types and choose wisely.
What is a Variable Mortgage Rate?
In a variable rate mortgage (VRM), your interest rate is based on the prime interest rate set by the Bank of Canada. Since mortgage payment amounts are fixed for the term, the percentage that is going towards your principal amount depends on interest rate fluctuations. A lower interest rate means a higher amount goes towards your principal. Likewise, a higher interest rate will see a lower amount going towards your principal.
What is a Fixed Mortgage Rate?
With a fixed-rate mortgage, your interest rate is set for the loan term. It is not impacted by prime rate fluctuations. This means that amounts going towards the interest and principal portion of your mortgage remain the same throughout the term.
Which Type of First Home Buyers' Mortgage is Better?
The answer to this question is subjective and varies depending on each buyer's financial situation and payment capabilities. Take a look at our simple comparison chart below so you have a better idea of what will work best for you.
| Variable Rate Mortgage | Vs. Fixed-Rate Mortgage |
| --- | --- |
| Interest rate varies based on prime rate. | Lending rate is fixed and remains unchanged for the loan term. |
| Payments towards the interest and principal portions of your mortgage change as interest rates go up or down. | Amounts going towards your interest and principal portions are set by the terms of your loan and are not impacted by changes in the prime rate. |
| You benefit when interest rates go down as a larger portion of your mortgage payment is devoted to paying off the principal amount. | You have peace of mind knowing that your lending rate will remain unchanged if the Bank of Canada increases the prime rate. |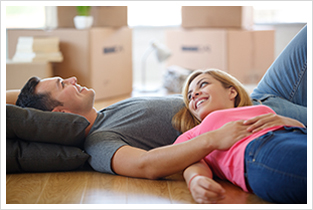 Getting a mortgage pre-approval is the right way to determine whether you should select a fixed or a variable rate mortgage. Getting pre-approved gives you an idea of the amount you will qualify for, eliminating the risk of your mortgage application being denied when you find the home of your dreams. We will also go over the different types of mortgages available and help you evaluate which is more suitable for you.
Our experienced team at Mortgage Alliance Accumetrix is committed to helping you achieve your goals. When you go through the mortgage pre-approval process at our brokerage, our experts can help in identifying some factors within your current debt load that may be affecting your cash flow and ability to borrow a larger amount or buy a larger home. Individuals and families in the York Region, including in New Market and Aurora rely on our experience to successfully navigate the home loan process.
Whether it is your first mortgage, a mortgage renewal or refinancing, we believe in educating you about your options so that you can make informed decisions about one of the most important purchases in your life. As a trusted brokerage offering a range of mortgage services, we have access to over 30 lenders. This includes banks, insurance companies, credit unions, investment companies, trust companies, and private and securitized lenders.
We are here to answer your questions and assist you in making the correct choice. Our employees are fluent in several languages, including English, Arabic, Spanish, French and Italian to better serve our diverse clientele.
Call 416-639-0725 to inquire about our services or contact us online to schedule an appointment and learn more about first home buyers' mortgage.